Medical and Mental Health Information
Looking for an Adoption Competent Mental Health Provider?
Please review this factsheet for families on Finding and Working with Adoption-Competent Therapists.
The National Directory of NTI Trained Professionals lists Mental Health Professionals who have completed the NTI for Mental Health Professionals Training. Mental health professionals who have successfully completed NTI™ have received training on assessment, support and therapeutic interventions which promote permanency and improve well-being. Training topics included the following: loss and grief, attachment and brain development, race, ethnicity, culture and transracial adoption, parenting strategies, identify formation, and more.
Click here to search the directory for Vermont professionals who have completed the NTI training. Check back often to find new professionals added to the list!
Please Note: The Vermont Consortium for Adoption and Guardianship does not endorse any specific professional or service included on this list. This list is shared as a resource and does not imply any individual endorsement.
Are you a Mental Health Professional Looking for More information about the NTI Training?
Click on the flyer below for contact the Consortium Coordinator at vtadoption@vermont.gov or 802-241-0901 for more info!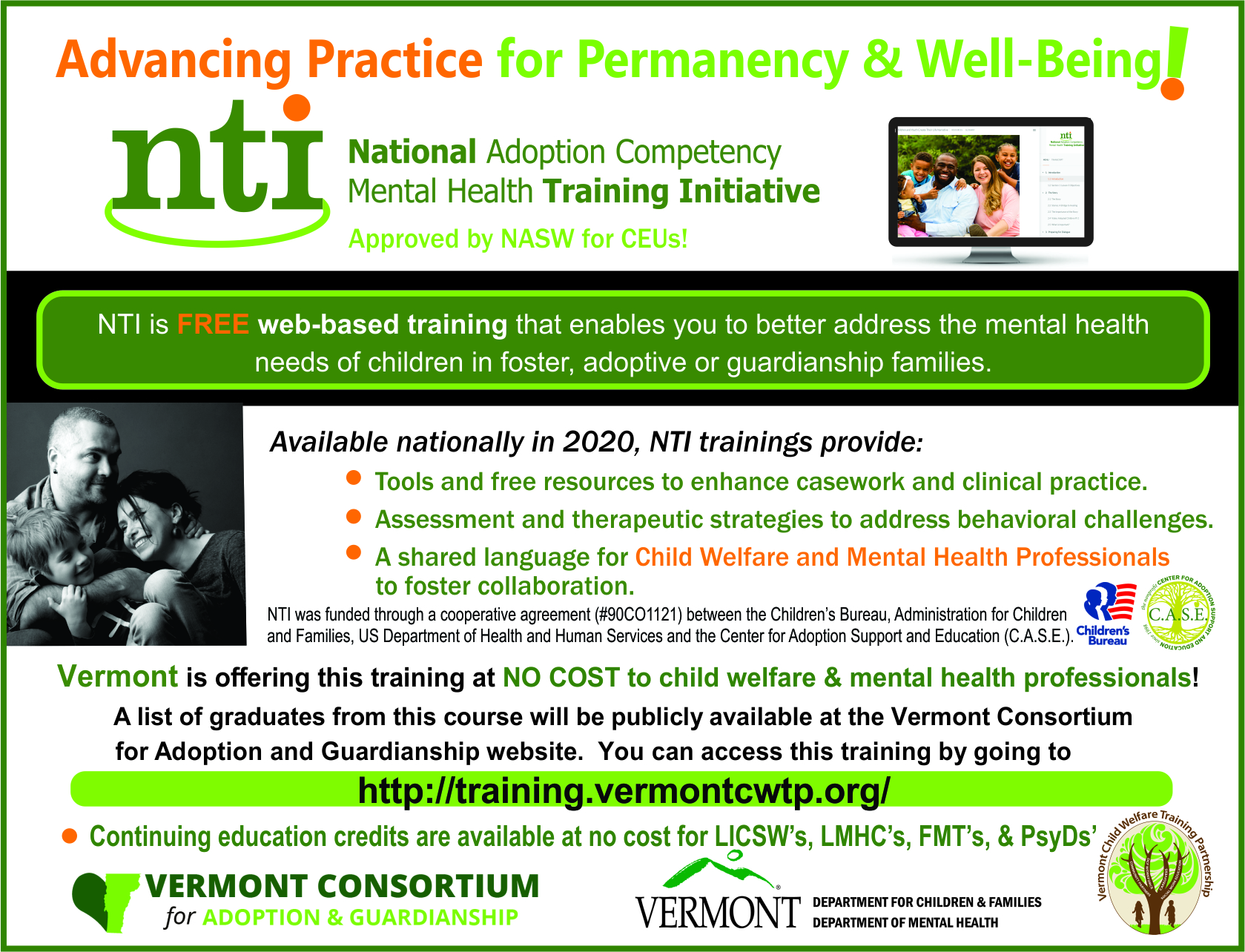 Information for all Pediatric Health Providers
What Pediatric Health Providers Should Know about Adoption Pamphlet can be downloaded here