Creating Adoption Sensitive Schools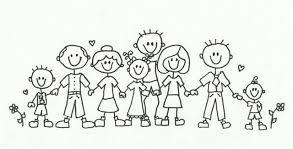 The Consortium is now scheduling trainings - contact vtadoption@vermont.gov to schedule a training for your school!
Schools experience unique challenges when working with children who have joined their families through adoption or guardianship. The traumatic events that many of these children experienced create changes in their ability to access learning and to feel safe.
The Vermont Consortium for Adoption and Guardianship has developed a free training to support school staff throughout Vermont become adoption sensitive. If you feel that this would be helpful in your school please contact the Consortium Coordinator either by email vtadoption@vermont.gov or phone at (802) 241-0901.
School staff will:
Increase their understanding of the 7 Core Issues of Adoption
Increase their understanding of the impact of Developmental Trauma
Staff will learn how these might present in the classroom and what strategies can help these children and youth succeed in school!
To download a flyer that you can share with your local school click here.