RPC+ Classes have been scheduled for Barre/Montpelier and Burlington
Nov 16, 2017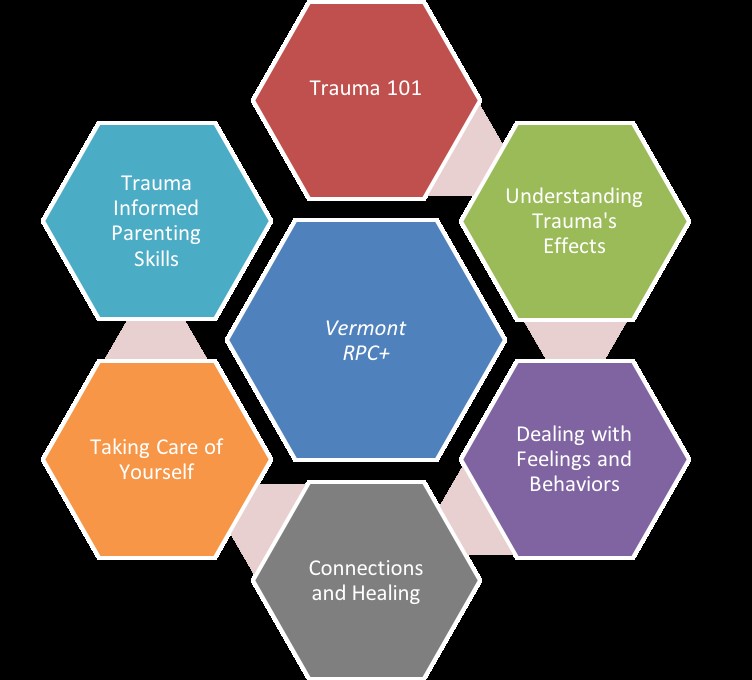 RPC+
A Trauma-Intensive Workshop for Caregivers
A Resource Parent Curriculum that educates caregivers about the impact of trauma on the development, attachment, emotions and behaviors of the children in their care; plus guides parents in improving their relationship with their children and their ability to manage ongoing and daily challenges.
The Burlington class starts on February 5th - click here for more information
The Barre class starts on February 7th - click here for more information
RPC+ will provide a safe space for caregivers to access compassionate training, learn concrete strategies, enhance relationships with their children and build a network of support and connections with fellow caregivers. Children will have the opportunity to spend time with their peers in a supportive and enriching environment designed to increase emotional regulation and a sense of competency.
RPC+ Components:
RPC+ Caregiver Workshop – An 10 week long (2.5 hour/class) workshop for foster, kin and adoptive parents of children who have experienced trauma.
RPC+ for Kids – Concurrent Children's Groups will be run by the local mental health agency. The groups will incorporate neuro biological ("patterned, repetitive rhythmic somatosensory") activities such as drumming, therapeutic art/music, yoga, dance and/or mediation to increase competency and improve self regulation.

For more information, contact:
Amy Bielawski-Branch, MS, LCMHC
1-802-578-0426