NFI is bringing Bruce Perry, MD, PhD and Marti Smith OTR/L to Vermont in May
May 08, 2019 - May 09, 2019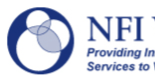 NFI Vermont, Inc. Presents:
Bruce D. Perry, MD, Ph.D
Wednesday May 8th, 2019
Developmental Trauma: Clinical Application of the Neurosequential Model of Therapeutics



Dr. Perry is the Senior Fellow of The ChildTrauma Academy, a not-for-profit organization based in Houston, TX and adjunct Professor in the Department of Psychiatry and Behavioral Sciences at the Feinberg School of Medicine at Northwestern University in Chicago. Dr. Perry is the author, with Maia Szalavitz, of The Boy Who Was Raised As A Dog, a bestselling book based on his work with maltreated children and Born For Love: Why Empathy is Essential and Endangered. His most recent book, BRIEF: Reflections on Childhood, Trauma and Society was released in 2013. Over the last thirty years, Dr. Perry has been an active teacher, clinician and researcher in children's mental health and the neurosciences holding a variety of academic positions.

Where: Champlain Valley Expo, Essex Jct., Vermont 05452
Cost: $149 per person
Group Rates Available
5.5 CEU credits to be offered for Social Workers, Psychologists, Mental Health Counselors & MFTs.
To register click here
Marti Smith OTR/L
Thursday May 9th, 2019
Transforming Trauma: How the science of Occupational Therapy informs strategies for professionals and parents.



Marti Smith, OTR/L is a fellow with ChildTrauma Academy, TBRI Practitioner, President and CEO of Creative Therapies, co-founder of Simple Sparrow care farm in central Texas, and an occupational therapist specializing in trauma and sensory regulation. Her passion is to empower caregivers to better understand and help children from hard places. She holds additional certification in Reflex Integration, Therapeutic Listening, The Wilbarger Therapressure Protocol, Interactive Metronome, Autism, Massage Therapy, Athletic Training, and others. Upon graduation from Indiana University School of Medicine in 1996, Marti began her career in the school setting while working home health and geriatric rehab on the side. In 2008, she opened her own clinic to specialize in trauma focused care based on her work with the NMT and TBRI. She is internationally recognized for her ability to train other professionals on how to interpret sensory signals through a trauma lens and which treatment activities have the highest likelihood of success. In her free time, she enjoys traveling with her family, photography, long walks, and a good Netflix binge.
Where: Main Street Landing, Burlington, Vermont 05401
Cost: $129 per person
Group Rates Available
5.5 CEU credits to be offered for Social Workers, Mental Health Counselors & MFTs.
Contact hours for OT's are available. Contacts Hours are recognized by the VT State Office of Professional Regulation as well as NBCOT.
Register for Marti Smith
To register click here